Until late summer of 1862, Petersburg was an unfortified city. On August 4, General Lee's military secretary, Col. A.L. Long, sent an order to Major General D.H. Hill, commanding the Department of North Carolina (headquartered at Petersburg):
GENERAL: General Lee desires me to inform you that Lieutenant.Colonel Stevens, Engineer Corps, has been ordered to Petersburg to make an examination of the country and establish a line of works for the defense of that position.
It was decided to encircle the town with a ring of partially enclosed forts, connected by trenchlines. Over four thousand troops from three brigades helped with the initial construction, helped by as many as one thousand conscripted slaves from Virginia and North Carolina. The initial layout was done by Lt. Col. Walter Stevens and Col. J. F. Gilmer, but the project was completed under the supervision of Capt. Charles Dimmock, who had originally been assigned to the area to construct obstructions on the Appomattox River, hence the completed line was known as the Dimmock Line.
When the work began, the Army of the Potomac was at Harrison's Landing on the Virginia Peninsula, and some Federal troops had actually crossed the river into Prince George's County, to the east of Petersburg. No doubt because of the immediate threat posed by the enemy, the initial work on the defenses proceeded rapidly, but once the Army of the Potomac withdrew to northern Virginia, things slowed down. As late as March, 1863, Dimmock was still conscripting slaves and free blacks to work on the line.
The finished line consisted of 55 numbered batteries connected by entrenchments, completely encircling the town south of the Appomattox River, and was considered to have some important defects. There was a significant gap between Battery 24 and Battery 25, just east of the vital Jerusalem Plank Road. There were several projecting salients which would be vulnerable to enemy attack, including one along the obvious path of Federal advance from James River. Too many guns were exposed above the parapets, and insufficient fields of fire had been cleared in front of the line. None of the forts was completely enclosed; they all were open to the rear, which meant they were vulnerable to a breakthrough in their immediate vicinity. Gen. P.G.T. Beauregard, who would be tasked with defending the line in June, 1864, thought a better layout would have been to enclose the forts and provide for only minimal entrenchments between them.
(Almost all of the information in this article comes from the book, Petersburg in the War: War at the door, by William D. Henderson, H.E. Howard, Lynchburg, 1998)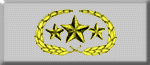 Maj. Gen. D.H. Hill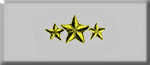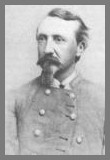 Lt. Col. Walter Stevens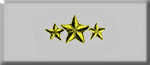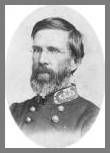 Col. Jeremy F. Gilmer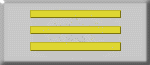 Capt. Charles Dimmock